Partnerships between brands and charities are becoming increasingly strategic, as both parties focus their attention on developing fewer, more impactful tie-ups that are built on problem-solving, according to C&E Advisory's 10th annual Corporate-NGO Partnerships Barometer.
For NGOs that means partnerships are now about far more than a simple cash injection, while for businesses, pressure to demonstrate societal change is driving the shift.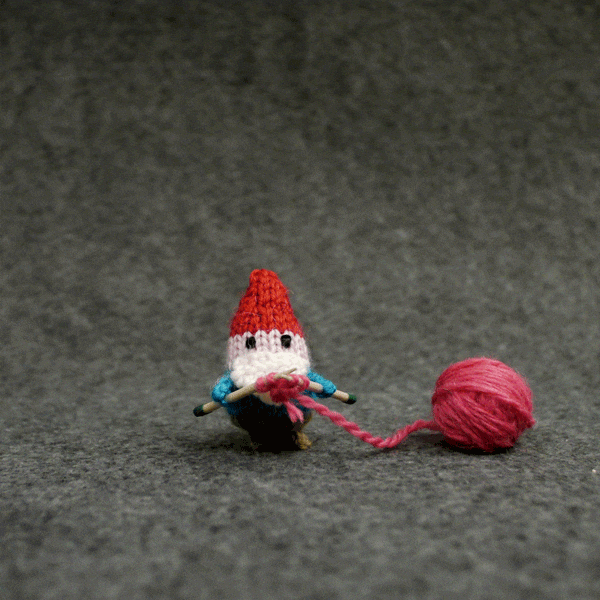 Indeed, 94% of businesses believe NGO partnerships will become more important over the next three years, up from 86% last year, as pressure increases to prove they are about more than driving profit.
The vast majority of brands (89%) cite the need to show they are invested in driving change around societal issues as a major reason for the importance of NGO partnerships rising. Companies are also under increased pressure to enhance brand reputation, with 80% suggesting this will encourage them to invest in corporate-NGO partnerships over the next three years, a 13% rise on last year.
Other factors increasing the significance of partnerships for brands include pressure on resources, which has risen to 55%, up 22% compared to 2018; pressure from internal stakeholders to engage in more partnerships (39%, up 63%); and more evidence to suggest these partnerships are effective (70%, up 15%).
"Brands and NGOs want to leverage as much value as possible from their investment in partnerships. To do that they are focusing more on fewer, bigger, better relationships that are material to the brand and company," says Manny Amadi, CEO of C&E Advisory.
Brands want access to knowledge
As purpose moves up the corporate agenda, the data also shows a clear rise in the number of brands forming partnerships as a way to gain access to knowledge, with 71% citing this as a key motivation for collaborating with NGOs, up 31% on 2018.
Likewise, corporates are also using NGO partnerships to gain insight about new markets. More than half (56%) of businesses cited this as a driver, an increase of 47% compared to last year.
Amadi says this is reflective of the changing environment in which brands operate in the UK and around the world.
"The more people you have around the board table the richer you are, because in an uncertain world, the more diversity of views and voices you have, the more you are able to navigate change and see it coming," he says.
"NGOs and charities touch different stakeholder groups across the value chain. Whether it's in emerging markets and economies or in the UK, NGOs' mission is to understand those issues really deeply, so companies are looking to gain that knowledge and use it to inform their decisions in terms of what to do and how to move forward."
These partnerships are helping charities deliver their mission more effectively.

Manny Amadi, C&E Advisory
He predicts it could also be a precursor to brands looking to set up purpose-driven initiatives without the need for charity partners.
"NGOs have a natural mission and mandate to address social and environmental issues. Companies are increasingly taking on the role of addressing those issues, essentially driven by self-interest. Their chosen model has been to do that in partnership with NGOs and charities, but as they do that and they get more authentic and better at it, the question that is now arising is will companies go it alone in future?" Amadi asks.
"In five or 10 years from now will they say, 'we know this stuff ourselves, we're a trusted brand, why don't we go ahead and run programmes ourselves, why do we need charity x or y?' What will the model of the future look like? It's a question some are now beginning to ask."
Partnerships built on more than cash
Just as businesses are looking to gain knowledge from NGO partnerships rather than seeing them simply as a CSR exercise, charities are putting far greater emphasis on their corporate partners' non-cash assets.
Some 81% suggest they can make much more of an impact by building relationships that go beyond the transactional, a rise of 45% compared to last year.
"These partnerships are clearly working and adding value in a number of ways," says Amadi.
"On the NGO side, there is greater recognition that in addition to the staple things that they want out of these partnerships, which is largely cash, they are increasingly recognising the non-cash support, the competencies and assets that they can harness from their private sector partners."
He believes this is down to charities' confidence increasing as companies take this agenda more seriously, particularly as they see their partnerships having an impact on brands' understanding of social and environmental issues, and the fact they are changing their policies and practices in response.
Indeed, 96% of corporates believe their key NGO partnerships have helped improve their understanding of social and environmental issues, and 67% suggest they have changed their business practices for the better as a result.
Charities concur, with 90% suggesting they have played a role in educating their brand partners and encouraging them to make necessary changes.
"As many more NGOs see corporate partnerships working – such as those between Macmillan and Boots, and GSK and Save the Children – and the fact they are drawing on corporate assets, they think we could be doing that ourselves," states Amadi.
Most admired partnerships
When it comes to specific partnerships, those with scale, impact and longevity perform best.
Boots' work with Macmillan Cancer Support comes out on top this year, with 13.7% singling it out it as the "most admired" partnership in an unprompted vote. It has regularly featured at the top end of the ranking, but this is the first time it has been the overall winner.
Boots and Macmillan have been working together for 10 years now, and the retailer now has more than 2,000 specially trained Boots Macmillan information pharmacists, as well as 900 beauty advisors to help people with the visible side effects of cancer.
In addition, Boots employees and customers have raised more than £18m throughout the duration of the partnership.
"People talk about the commitment of Boots and Macmillan and the fact it is a strong fit. It's a great example of a deeper, more strategic way of partnering," Amadi says.
It overtakes the partnership between GSK and Save the Children (10.5%) which came out on top last year, while the collaboration between Network Rail and Samaritans comes third (4%).
Changes to partnerships over the past decade
Looking back over the past 10 years of the barometer, there are three clear changes that have occurred. Firstly, partnerships have become more important, secondly they have become more strategic, and thirdly they have become more effective.
"What dominated 10 years ago was the 'charity of the year' approach, but often those partnerships would be unrelated to the business itself. Overtime the relationships have moved to become much more strategic and long term," Amadi explains.
Because these partnerships have evolved from a single-year to three- and five-year agreements, there is much more scope to deliver significant change.
In an uncertain world, the more diversity of views and voices you have, the more you are able to navigate change and see it coming.

Manny Amadi, C&E Advisory
GSK and Save the Children have been working together since 2013, for example, and have recently extended their partnership until 2022. In that time the partnership has reached 2.9 million children under the age of five, and treated more than 250,000 children for malaria, pneumonia and diarrhoea.
The purpose agenda itself has also become far more important over the past decade. Against a backdrop of financial and political uncertainty, NGO partnerships have continued to grow in importance.
"It comes from the fact that alone, the private sector, civil society and the public sector cannot solve the big issues facing us like climate change, obesity or what ever it is," Amadi states.
"That's a fundamental thing, so as a society we need all different parties playing a really active role in addressing these big scale challenges, so partnering is very important."
Because these partnerships are becoming more important and strategic, they are also becoming more effective at moving the dial, he adds.
"These partnerships are helping charities deliver their mission more effectively. If you take Macmillan and Boots as an example, the partnership is helping them take their services onto the high street," Amadi notes.
"For companies it helps them deepen their understanding of social and environmental issues, creating more financial value and helping them change their practices."
The post Why corporate-NGO partnerships are now as much about knowledge as cash appeared first on Marketing Week.